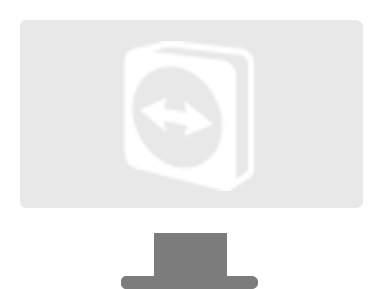 Remote Support
Remote support enables us to fix most of your software problems without the need to visit you. Providing you have a working Internet connection, it is often much quicker & cheaper to assist you remotely.
Sorry, this page is only available from a desktop browser.
Remote support is so simple and convenient. When instructed by one of our Technicians, please follow the instructions below to get up and running with TeamViewer
Step 2 (when using Internet Explorer or Microsoft Edge)
When using Internet Explorer or Microsoft Edge, you will be asked if you want to Run/Open/Save TeamViewerQS.exe. Please choose 'Run' or 'Open' from the list of options. This will run Teamviewer without saving or installing it to your computer.

Step 2 (when using Google Chrome)
When using Google Chrome, you will need to click on the file in the downloads bar at the bottom of the browser window. This will launch TeamViewer.

Step 3
Finally, provide us with your TeamViewer ID & password. That?s all we need to connect to your computer. Sit back and let us work our magic!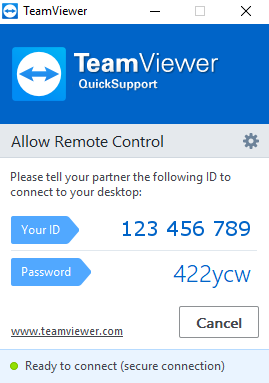 By providing us with your TeamViewer access code you are to the following terms & conditions
Payment
I (Client) agree to pay Computer Repair Man (CRM) to diagnose, troubleshoot and repair my computer via remote support services at a rate of £45 per 1/2 hour. This will be billed in half hour increments with a minimum of £45 charged on any session.
Debit / credit card details will be required from all new clients and a charge of 1/2 hour will be taken before our remote session commences. Any additional charges will be taken at the end of the call.
Existing clients will be invoiced by email at the end of the call. Payment can be made by bank transfer, debit/credit card payment or PayPal. We do not accept cheques. You hereby agree to settle your invoice within 7 days of the end of the call.
If we have scheduled a specific appointment time, billing starts at the time of the appointment. Missed/cancelled appointments will be billed as one full hour if not cancelled at least 24 hours prior to the appointment.
Although CRM will endeavour to conduct all activities in a timely manner, I understand that troubleshooting issues may be a time-consuming process and agree to pay CRM for troubleshooting time as necessary.
If CRM is requested to conduct further research on a specific issue, Client will not be billed for research time off-call, but will be billed for research time while at Client's site/computer.
CRM reserves the right to promote any remote support service to an on-site service, where it is clear that the issues cannot be resolved remotely or internet connection speeds prevent us from resolving in a timely manner. If we are providing remote support services outside of our call-out area, we reserve the right to recommend another IT company. Client will contract with the other IT company separately.
CRM will install any free programs that you grant permission/ask us to install, while we always try to do our best with the installations, some free programs do not work on all computer systems. If we install a free program for you and you have problems with it, we will uninstall it, but will not give continued free support on the product. Regular billing rates apply.
I also certify that I will indemnify and hold harmless CRM for any and all data or software that may be lost or erased, as well as for any consequence of the erasure or loss of that data or software. Although CRM will take every precaution to preserve all data and software on the computer, I acknowledge that occasionally data loss can occur and/or software operation may be compromised.
I further agree to indemnify and hold harmless CRM for any and all hardware or software malfunctions or accidents that may occur before, during or after work is performed on Client's computer, and for any results thereof.
Virus Removals
Viruses can cause many problems on your PC. While we try to correct all issues apparent to us at the time of providing support, it is possible that issues caused by the infection may not be discovered until a later date. It is also understood that sometimes virus and malware removal may affect other areas of operation within Windows, such as preventing web browsers, email or printing from working correctly. Due to the nature of how viruses embed themselves into the operating system, removal of viruses will sometimes leave previously working features in a non-working state. We will bill for all time required in correcting issues that have occurred as a result of removing viruses and malware.
We provide a 7 day guarantee on all virus & malware removals. If within 7 days the same issues re-appear, please call us immediately and we will provide the same amount of time as previously billed at no extra cost. We cannot guarantee that additional time over that which you have already paid for will not be required though. Any additional time spent over that previously paid for will be chargeable. If virus or malware issues are reported after 7 days, these shall be treated as a new case.
Antivirus / Antimalware Software
Having an antivirus or antimalware program installed on your computer is always advisable. However, these programs are no guarantee against your computer being infected by viruses & malware. We cannot be held liable or responsible for virus & malware infections which occur after installing an antivirus product we have recommended or sold to you.
Confidentiality Agreement
Any private information stored on your computer or viewed by our computer repair technicians during a remote support call will be held confidential unless required by law. As we will be viewing your screen, we would request that you close any windows displaying information you would not wish our technician to see.