Your Local Computer & Laptop Repair Experts.
Your search for the most dependable computer & laptop repair service is over. Try our highly rated mobile computer repair service today. Same day service.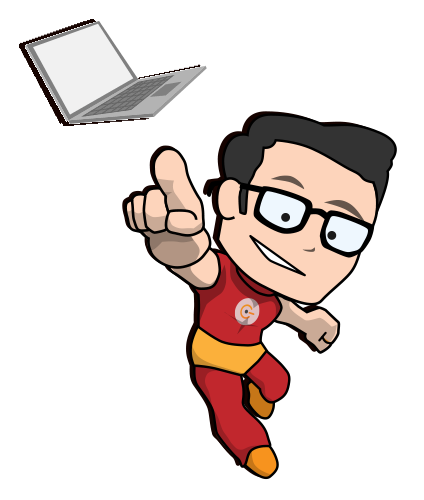 Why Choose Computer Repair Man?
It's Fixed or It's Free
If we can't fix it, we won't charge you a penny. That's our promise to you.

100% Risk Free
Everything we do is backed by unbeatable guarantees.

No Call Out Charge
We don't charge anything just to turn up. Why would anybody do that?

Local, Trusted Technicians
We provide local experts you can trust to help you. Guaranteed.

Free Collection & Return
If we can't repair it in your home or office, we will collect and return at no extra cost.
Our local experts are dedicated to providing an exceptional repair and support service in your home or office.

Expert Setup Service
Our experts can setup your new device (computer, printer, internet, smartphone, tablet & other WiFi connected smart devices) in your home & office. We'll make sure it's setup just the way you like it.

Computer & Laptop Repair
We can repair most problems with PCs and laptops in the comfort of your home or office. Our unbeatable warranties give you the peace of mind that we stand by the quality our work.

Friendly Help & Tuition
If you need a little help using your computer, phone or tablet, we can provide friendly one-to-one tuition tailored to suit your needs. No boring stuffy lectures, just simple, practical instruction on whatever you need help with.
Same Day Mobile Computer Repair Service
Our technicians will come and help you at your home or office and they will never charge you a call out fee. Our computer repair call-out service is available across the United Kingdom.
Popular areas for our same day computer repair service include:
Cambridgeshire
Conwy
Essex
Derbyshire
Devon
Greater Manchester
Merseyside
Northamptonshire
Oxfordshire
Shropshire
South Yorkshire
Staffordshire
Warwickshire
West Midlands
West Sussex
Worcestershire
Trusted, Certified & Experienced Technicians
Computer Repair Man technicians hold one or more of the following certifications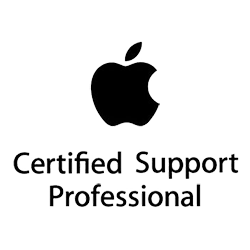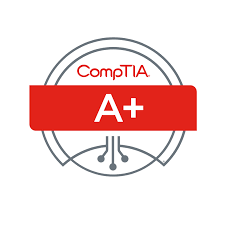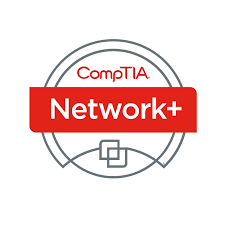 Customer Feedback
Our customers love our fast, friendly & reliable service.
Recommended Laptop Repair Service
Thanks for your help, really great service from start to finish. I would definitely recommend anyone with computer troubles to give you a call.
First Class Computer Repair Service!
I needed urgently to have a deep, thorough Computer analysis and clean. I had a very fast response, The work was done very quickly and professionally. The first time that I went on-line after the clean, it was so obvious that all programmes operated MUCH faster and several programmes had major problems removed. Absolutely delighted. The Technician was very pleasant, knowledgeable and took time to explain in plain English what he proposed to do, how and afterwards, what he had found. A First Class Service!
100% Recommended Computer Repair Service
Thank you. You were on time and gave a quote of what the repair would be beforehand. You were polite, easy to talk to and nothing was to much bother for you. I would 100% recommend you to all who I know!
Friendly & Efficient Service. A Real Godsend!
Computer Repair Man is a real godsend. Friendly, efficient service is provided promptly so that all your computer problems are sorted out as quickly as possible. I can't recommend them highly enough.
Fast, Impressive PC Repair Service
Came within hours to sort out my PC problem. I was very impressed and will certainly be asking for your help again when needed. So glad I've found you!
Impressive Service, Very Helpful & Well Explained
Very impressed with the service provided. Great to have the work carried out in my own home. Guy was very helpful and explained exactly what he was doing. I would recommend this company!
Outstanding Same Day Service
Outstanding service. Cannot fault anything. Very quick responses to emails and repaired done the same day. Would highly recommend.
Fast Laptop Repair & Data Recovery
Thank you for repairing my laptop and for being able to retrieve my data from the old hard drive - including all my photographs which I thought I had lost for ever. Brad was excellent and professional. Your service was very quick and I would not hesitate to recommend you.
Very Impressed!
Very impressed with the responsiveness. Arrived within a couple of hours of my call, couldn't save the laptop, but did save the data and helped me set up my spare to tide me over. Very professional service. Happy to recommend and happy to use you again. Thank you!
Fast Laptop Repair Service
I just want to confirm my thanks for the recent excellent, prompt service in repairing my laptop, it now runs like a new one. My other work and family computers continue to perform well as a result of your ongoing service over the years.
Expert Computer Support
Thank you for your efficient help every time our computer has had a problem. You always manage to fix it and even speed up the time it takes to start up. We have had several other people who have wasted a lot of time and money because they were not able to diagnose a problem correctly. Computers are great when they are working and a real nuisance when they go wrong and we are glad to have someone we can trust to come out quickly and fix ours whenever we need help!
Fast Virus Removal
I had some significant problems with my computer that needed very urgent attention at a weekend. I rang Jason and within twenty four hours it was completely sorted out and I was able to sleep in my bed again. Excellent service - can't recommend Computer Repair Man highly enough!
Mind Blowing Remote Support
Prompt and excellent service from a professional! Mind blowing to have problem sorted remotely and not to have to leave my comfy arm chair...many thanks!
Computer Cleanup & Printer Maintenance
I was delighted with the work your charming young man [Dave] did with my printer problems. He was very professional and explained everything he was doing. He also cleaned up the rubbish on my computer and I cannot believe how much better it is! I will certainly call you out if I have any problems in the future!
iPad & Laptop Repairs
I was very pleased with your prompt service. Guy was very pleasant, friendly, extremely helpful. I was so pleased to have my iPad and Laptop working again. I would not hesitate to contact you in the future. Many thanks for your help.
Accountancy Business Computer Support
We have used Computer Repair Man for over 10 years. They have always been very efficient and reliable and we would have no hesitation in recommending their services.
Apple iMac Setup
Many thanks to Dilip (supported by Jason on Teamviewer ) in patiently helping us transfer from an old Microsoft computer to a current iMac.
Network & Server Installation
Massive thanks to Computer Repair Man for providing our IT hardware and networking. Brilliant service and expertise!
Custom Built Computer
We asked Computer Repair Man to build us a custom PC for our in house graphic designer. Our old desktop was slow and needed upgrading. Not only did they provide us with a fantastic custom built spec PC, it was well within our budget. We would definitely recommend Computer Repair Man!
Speedy Laptop Cleanup
Thank you for the efficient and speedy way Guy dealt with my queries and cleaned up my laptop. I will not hesitate to recommend your company
Best Computer Repair Service Ever
Dan was excellent - the best computer repair service I've ever had!
Computer, Laptop & iPad Repairs
I would never go to anyone else for anything to do with my computer/laptop/iPad. Jason has been looking after our "stuff" for years - faultless!
Fast & Efficient Computer Repair Service
I had several problems with my computer and I was pleased to find a Computer Repair Man who lived locally. Dan was very efficient and helpful to someone still in the 20th Century. He gave quick and excellent service. I would happily recommend him to anyone.
Fast, Friendly & Patient Laptop Help
Happy to recommend our local Computer Repair Man 'Dan'. I received prompt, friendly, patient and not remotely patronising help and guidance in fixing my laptop. Terminology itself can be quite overwhelming to a pensioner, as can navigation around the laptop. Thanks for uninstalling, reinstalling, clearing 'stuff' and getting me back online again.
Quick & Efficient Repair Service
After being told no and turned away so many other companies, Jason was like a breath of fresh air when he said he could help and understood the urgency. Brad provided a quick and efficient service, including going over and above what I was expecting. I cannot thank you enough and would definitely recommend you!
Expert Laptop Service
At last someone who just does what is needed to put my laptop right, without confusing me with a load of techno gibberish. Thank you, you just "do what it says on the tin"...FIX IT! Also quickly, politely and expertly serviced.
Highly Recommended Computer Repair Service
Really impressed with the service and efficiency, from initial contact to you resolving the issue. Would definitely recommend! Thanks.
Our "Go to" Computer Guru
Jason is our 'go to' computer guru. He is always very professional and gets on with the problem in hand. We highly recommend him.