Computer Repair Man Solihull
Your Friendly, Local Computer & Laptop Repair Specialists
7 Day Solihull Helpline 08:30 – 18:00
Same day response, fast reliable service
Computer Repair Man Solihull
Your Local, Friendly Computer & Laptop Repair Specialists
7 Day Solihull Helpline 08:30 – 18:00
Same day response, fast reliable service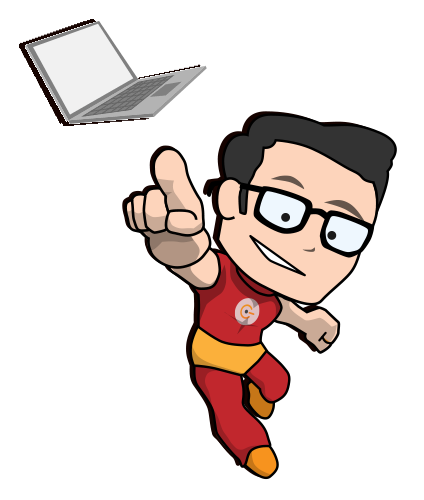 Why Choose Computer Repair Man?
Peace of Mind
If we can't fix it, we won't charge you a penny. That's our promise to you.

100% Risk Free
Everything we do is backed by unbeatable guarantees.

No Call Out Charge
We don't charge anything just to turn up and say we can't help. Why would anybody do that?

Local, Trusted Technicians
We provide local experts you can trust to help you. Guaranteed.

Free Collection & Return
If we can't repair it in your home or office, we will collect and return at no extra cost.
Free Tech Support
3 months tech support (for any issues) on all repairs, products & services, absolutely free of charge!
Trusted, Local Technicians. Direct To Your Door
Our local experts are dedicated to providing an exceptional repair and support service in your home or office.

Expert Setup Service
Our experts can setup your new device (computer, printer, internet, smartphone, tablet & other WiFi connected smart devices) in your home & office. We'll make sure it's setup just the way you like it.

Computer & Laptop Repair
We can repair most problems with computers and laptops in the comfort of your home or office. Our unbeatable warranties give you the peace of mind that we stand by the quality our work.

Friendly Help & Tuition
If you need a little help using your computer, phone or tablet, we can provide friendly one-to-one tuition tailored to suit your needs. No boring stuffy lectures, just simple, practical instruction on whatever you need help with.
Prefer To Message Us? We'll Reply Fast!
Trusted, Certified & Experienced Technicians
Computer Repair Man technicians hold one or more of the following certifications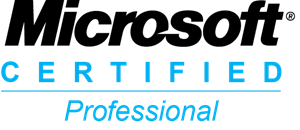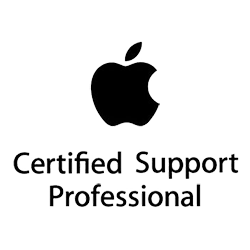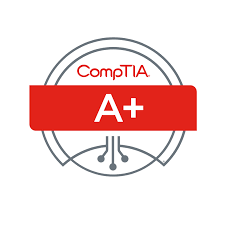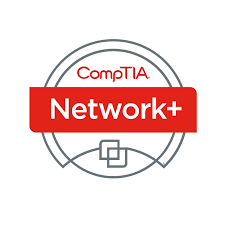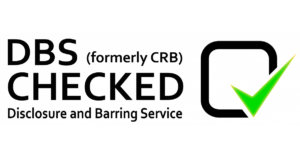 Customer Feedback
Our customers love our fast, friendly & reliable service.
First Class Business IT Support Service in Shirley, Solihull
As always first class service dealt with in good time and very professional manner. Very helpful with advice etc. Would have no hesitation in recommending to others.
Friendly Computer Help in Solihull
Many thanks for sorting out my computer and pointing me in the correct direction for the programs that had been installed when I purchased my new computer.
Quick & Efficient PC Repair Service in Dorridge - Solihull
Many thanks for a quick and efficient service.
Fantastic Printer Support Service in Solihull - West Midlands
As usual fantastic service!
Same Day Remote Support Service in Hampton-in-Arden - Solihull
Same day service which quickly solved the problem via "Team Viewer". Very pleased.
Speedy Macbook Email Repair in Solihull
Jason came out to our home promptly and sorted out the issue very quickly. Extremely happy and would not hesitate to recommend the Company.
Fast Computer Repair Service in Knowle - Solihull
Speedy service. Sorted out the problem and offered great advice. I will be using these guys again.
Friendly PC Help in Knowle, Solihull
Excellent friendly service, would recommended highly.
Knowledgeable & Trustworthy Apple Mac Repairs in Dorridge, Solihull
Have used the company for a number of years, find them very knowledgeable and trustworthy.
Excellent same day service in Lapworth, Solihull
Excellent same day service, computer fixed by a lovely man [Jason] who was totally non-judgemental on what I had done!
Professional & Friendly Laptop Repair in Dickens Heath - Solihull
Jason was very professional, knowledgeable, thorough, friendly and most importantly, he fixed my laptop issue within the hour. He was prompt and on-time, worked brilliantly. I recommend his services and will take him up for future issues. Thank You!
Fast & Friendly PC Repair Service in Lapworth - Solihull
My PC suddenly lost its connection to the internet. No amount of button pressing did any good. Jason came round same day, diagnosed the problem within a couple of minutes, replaced a part which had failed, and - bingo - back in action! That's what I call service!
Excellent Computer Repair Service in Balsall Common - Solihull
An excellent service. Issue with Windows, quickly sorted with a re-install. Resolved the problem entirely. Happy with the price.
First Class Service in Knowle, Solihull
First Class Service. Any issues we have, we always call on Jason who is prompt reliable and very friendly. He always sorts out our computer issues without any hassle. Would recommend Computer Repair Man to anyone in need of reliable reasonably priced computer repairs.
First Class Service in Solihull
The service from Jason was as usual absolutely first class!
Great Computer Repair Service in Lapworth - Solihull
Great service. Everything explained clearly and help with everything I needed to do. Many thanks.
Helpful & Efficient Service in Solihull
Jason was very helpful and sorted my problem out very efficiently. I was very happy with his service and will use him again.
Swift & Efficient Service in Chelmsley Wood, Solihull
Thank you for your swift and efficient service. Collected Monday, returned the following day. Outstanding service and very friendly guy. Will be calling you again.
Our "GoTo" Computer Guru in Knowle, Solihull
Jason is our 'go to' computer guru. He is always very professional and gets on with the problem in hand. We highly recommend him.
Efficient, Recommended Service in Solihull
Really impressed with the service and efficiency, from initial contact to you resolving the issue. Would definitely recommend! Thanks.
Computer, Laptop & iPad Repairs in Knowle - Solihull
I would never go to anyone else for anything to do with my computer/laptop/iPad. Jason has been looking after our "stuff" for years - faultless!
Wireless Air Printer Setup in Balsall Common
Very pleased, Jason got my wireless air printer up and running again, he arrived when he said he would and did the job required efficiently.
Prompt & Professional Laptop Repairs in Meriden
Prompt professional service which spared my laptop being thrown out of the window. Highly recommended!
Quick, Efficient & Professional Computer Maintenance in Chadwick End, Solihull
Jason from Computer Repair Man deals with my IT problems quickly, efficiently and professionally. It's great to have Jason to rely on when things go wrong.
Friendly, Reliable & Fair Priced Computer Repairs in Knowle, Solihull
I have used Jason on several occasions and he has always been able to correct any faults and solve any problems with my computer. He's friendly, reliable and fair in his charging. Thoroughly recommended.
iPad Repairs in Hockley Heath, Solihull
Excellent communication throughout. Repairs completed in a reasonable time at a fair price. Thank you.
Network & Server Installation in Dickens Heath, Solihull
Massive thanks to Computer Repair Man for providing our IT hardware and networking. Brilliant service and expertise!
Apple iMac Setup & Data Transfer from a Windows XP Computer in Lapworth, Solihull
Many thanks to Dilip ( supported by Jason on Teamviewer ) in patiently helping us transfer from an old Microsoft computer to a current iMac.
Computer Maintenance in Tanworth in Arden, Solihull
Good solution to my problems, as usual. I recommend Computer Repair Man!
Efficient Computer Repairs in Henley in Arden, Solihull
Efficient, very happy with the results. Thank you.
Custom Built PCs & Installation in Olton, Solihull
Jason has helped me for several years. This time, he built a new PC for me and installed it, having helped me to identify that my previous one was a bit past its sell-by date! He will usually have a look at the problem within a few hours of being notified, whenever that may be and will usually solve it at that visit.
Local Computer Repairs in Lapworth, Solihull
My PC wouldn't switch on, not a very solvable problem for most of us! Jason took it away and sorted it out, then also solved our Windows 10 'bug'. He certainly got everything up and running again well. Given him another PC to sort out on the strength of this. Useful to have someone local!
Prompt Remote Support & Home Computer Maintenance Services in Dorridge, Solihull
Jason has helped me several times now, in each case very promptly and to his quoted reasonable price. His ability to sort out the second problem by taking over my computer (with my agreement), without visiting, and fixing it over the telephone, was excellent. I highly recommend him.
Friendly Remote Support Service For Non-Techies in Lapworth, Solihull
This is another thank you to Jason. After sorting me out following the death of my hard drive a while ago, he's come to my rescue again - helping me remotely with a problem I was experiencing. His service was quick and he's always patient with 'non-techies' A real help!
Computer Cleanup & Printer Maintenance in Balsall Common
I was delighted with the work your charming young man [Dave] did with my printer problems. He was very professional and explained everything he was doing. He also cleaned up the rubbish on my computer and I cannot believe how much better it is! I will certainly call you out if I have any problems in the future!
Excellent Computer Repair Service in Cheswick Green, Solihull
Excellent service, prompt and very accommodating!
Reliable Business Computer Support Services in Knowle, Solihull
For many years now, Jason of Computer Repair Man has specified, procured, installed and maintained all of the PC's, laptops and printers we use at home and in our small business. He has provided troubleshooting support both on the job and over the telephone when we have been desperate. He is technically competent, friendly and professional and provides an essential service at a good price. He always does what he says he'll do and when he says he'll do it.
Reliable Expert Business Computer Support Services in Shirley, Solihull
We run an office in Shirley, Solihull and we were having continual problems with our computer system. Someone recommended Jason at Computer Repair Man. Jason came at the time specified analysed our problem and fixed it. We have had no more problems and the system is running smoothly. I can highly recommend Jason and his company.
Inexpensive Computer Repairs in Balsall Common
We have had several visits from Jason for problems with our computer and he has always been very reliable and sorts out the problems at the least expense possible. I would have no problem in recommending him for anyone who has issues with their computer.
Fast Reliable Computer Repair Service in Meriden, Warwickshire
Jason from Computer Repair Man has been looking after my IT for many years & I absolutely recommend him to anyone who needs fast, professional & reliable service!
Friendly Home Computer Technology Support in Dorridge, Solihull
Despite the fact that my family and I are the most inept users of technology ever, Jason manages to retrieve lost data, rebuild files and keep us in the 21st Century. He does this with a smile and a prompt and efficient service. Thanks Jason !!
Friendly IT Support in Hampton-in-Arden, Solihull
Jason came to me via a recommendation and I have in turn passed his details to others. He is always just a phone call away and if he needs to come to the computer he always comes when he says he will, which when your computers are down is what you need. The service he supplies is very professional and most importantly, friendly!
Local Technicians You Can Trust in Dorridge - Solihull
Jason has performed such miracles as raising my computers from the dead, saving precious data from those that can't be resurrected and creating complex, networked galaxies of multimedia, business and personal computers. He's one of those people you can hand the keys to, ask him to post them back through the letterbox when he's finished and know you'll get a fair bill for work well done. So thanks for always being so helpful, professional and pleasant over the last 12 years.
Prompt & Efficient Computer Support in Shirley, Solihull
Just a quick message to thank you once again for sorting the issues that I have had with my computer, as you know like most people I am lost without access to all of the information on the machine. I like to think that I provide a very good service to my customers and without your prompt and efficient service this would not have been possible. I would not hesitate to recommend you to business colleagues as well as friends.
Fast Response Computer Support in Lapworth, Solihull
I have called on Jason's help on a number of times. Because a fix for computer problems is often urgently required, speed of response is important and in this respect Jason has been first-class - usually coming to the rescue within 24 hours.
Fast & Efficient Home Computer & Internet Support in Lapworth, Solihull
I have used Computer Repair Man on many occasions - once or twice when there has been a virus on my computer and also in helping me set up my broadband connection. I have found Jason very pleasant to deal with and very efficient in sorting out my problems quickly.
Home & Business Remote Computer Support Services in Hockley Heath, Solihull
Jason has looked after my computers for some years now mainly work related and has responded within good time and got me up and running quickly. Since my retirement, Jason still helps me out and now can check my system remotely at any time and he is the only person I would trust to do this.
Prompt, Courteous & Professional Home Computer Services in Balsall Common
I have known Jason for many years now. He has dealt with my business and personal computer problems, often providing solutions when I thought none were possible. He is prompt, courteous and provides a very professional service. Jason is totally trustworthy and has never let me down.
Fast Laptop Repair Service in Knowle, Solihull
I just want to confirm my thanks for the recent excellent, prompt service in repairing my laptop, it now runs like a new one. My other work and family computers continue to perform well as a result of your ongoing service over the years.