Computer Repair Man Shrewsbury
Your Local, Friendly Computer & Laptop Repair Specialists
7 Day Shrewsbury Helpline 08:30 – 18:00
Same day response, fast reliable service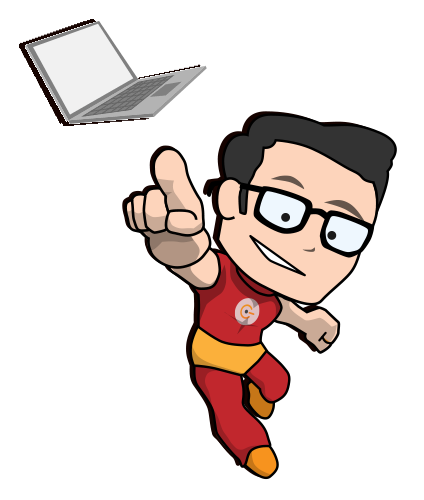 Computer Repair Man Shrewsbury
Your Friendly, Local Computer & Laptop Repair Specialists
7 Day Shrewsbury Helpline 08:30 – 18:00
Same day response, fast reliable service
Why Choose Computer Repair Man?
Peace of Mind
If we can't fix it, we won't charge you a penny. That's our promise to you.

100% Risk Free
Everything we do is backed by unbeatable guarantees.

No Call Out Charge
We don't charge anything just to turn up and say we can't help. Why would anybody do that?

Local, Trusted Technicians
We provide local experts you can trust to help you. Guaranteed.

Free Collection & Return
If we can't repair it in your home or office, we will collect and return at no extra cost.
Free Tech Support
3 months tech support (for any issues) on all repairs, products & services, absolutely free of charge!
Trusted, Local Technicians. Direct To Your Door
Our local experts are dedicated to providing an exceptional repair and support service in your home or office.

Expert Setup Service
Our experts can setup your new device (computer, printer, internet, smartphone, tablet & other WiFi connected smart devices) in your home & office. We'll make sure it's setup just the way you like it.

Computer & Laptop Repair
We can repair most problems with computers and laptops in the comfort of your home or office. Our unbeatable warranties give you the peace of mind that we stand by the quality our work.

Friendly Help & Tuition
If you need a little help using your computer, phone or tablet, we can provide friendly one-to-one tuition tailored to suit your needs. No boring stuffy lectures, just simple, practical instruction on whatever you need help with.
Prefer To Message Us? We'll Reply Fast!
Trusted, Certified & Experienced Technicians
Computer Repair Man technicians hold one or more of the following certifications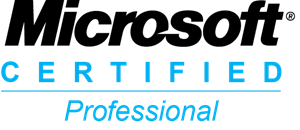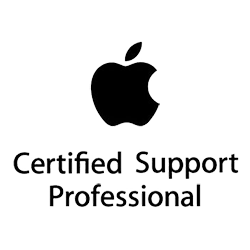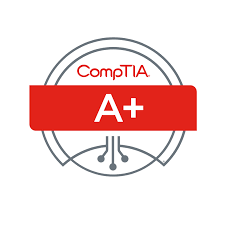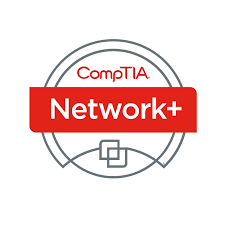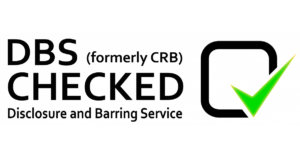 Customer Feedback
Our customers love our fast, friendly & reliable service.
Fast & Friendly Computer Repair Service in Bayston Hill - Shrewsbury
Prompt efficient service with a smile! Many thanks!
Printer Support in Walford Heath - Shrewsbury
A difficult job well done. Thanks!
Super Fast Internet & Email Repair Service in Shrewsbury - Shropshire
As an elderly retired person I was very pleased when Dan quickly sorted problems I had with my broadband and Email accounts. Excellent and fast service and would certainly recommend.
Another Satisfied Customer in Shrewsbury - Shropshire
A big "thank You" to Jason and Dan who were very good.
Brilliant Laptop & Printer Setup in Shrewsbury - Shropshire
Dan was brilliant. Set up my laptop and printer, no problem at all. Thanks!
One Hour Computer Repairs in Great Ness - Shropshire
Great service from Dan. Fixed my computer in under an hour. Even brought the part with him that he suspected was required.
Brilliant Refurbished Computer & Reasonable Cost in Bayston Hill
A very helpful, caring, efficient and reasonably priced service. No charge for the work needed to establish that my old computer was clapped out. A brilliant refurbished computer with all my data carefully transferred was provided at a reasonable cost, Thanks a lot!
Professional Computer Clean Up Service in Bayston Hill - Shrewsbury
I was delighted with the professional way in which my problem was tackled. I trust that my problem of a computer which was running at a snail's pace has now been resolved after a thorough cleanup.
Efficient & Prompt Service in Welshpool - Powys
Thank you for your efficient and prompt service. Dan came out to our office and carried out the repair quickly in a quiet, polite manner. We will certainly use this company again for any help we need with our office computers.
Prompt, Friendly & Patient Laptop Help in Pitchford - Shrewsbury
Happy to recommend our local Computer Repair Man 'Dan'. I received prompt, friendly, patient and not remotely patronising help and guidance in fixing my laptop. Terminology itself can be quite overwhelming to a pensioner, as can navigation around the laptop. Thanks for uninstalling, reinstalling, clearing 'stuff' and getting me back online again.
Excellent Local Computer Upgrade & Advice Service in Shrewsbury - Shropshire
Excellent local service - if I have any computer problems or need any upgrade advice in the future, I will know exactly who to turn to!
Fast & Efficient Computer Repair Service in Shrewsbury - Shropshire
I had several problems with my computer and I was pleased to find a Computer Repair Man who lived locally. Dan was very efficient and helpful to someone still in the 20th Century. He gave quick and excellent service. I would happily recommend him to anyone.
Excellent Computer Repair Service in Condover - Shrewsbury
Excellent service! Solved the problem quickly. Thank you very much.
Efficient & Professional Home Computer Repair Service in Bayston Hill - Shrewsbury
I'm really pleased with Dan at Computer Repair Man. The price quoted was the price we happily paid. Being housebound, and utterly sick of daytime TV, I rely upon my computer. The whole job was conducted with efficient and professional service.
Best Computer Repair Service Ever in Bayston Hill, Shrewsbury
Dan was excellent - the best computer repair service I've ever had!
Reliable & Efficient Computer Repair Service in Bayston Hill, Shrewsbury
I am so pleased to have found a computer repair service that is so reliable and efficient. Dan has helped me with computer problems on three occasions, each time his professionalism has impressed me. You are never kept waiting for a solution to your problems and he goes out of his way to get your laptop working again as quickly as possible. I wouldn't hesitate to recommend Computer Repair Man to anyone else.
Effective Data Backup Solutions in Bayston Hill, Shrewsbury
Thank you. Just what I needed to back up effectively and safely.
Efficient, Reliable, Satisfaction Guaranteed Computer Maintenance in Shrewsbury
Efficient and reliable service with very good explanations of the work needed and a genuine desire to leave you happy with the work done. Excellent!